Less than a week to win!!

The Wedding Show Fall 2012 by Go2Wed.com | October 21st in St. Paul

Head over to our FACEBOOK PAGE to Enter!!
We are picking 2 BRIDES FROM FACEBOOK for a guaranteed spot in our Cake Dive October 21st.
Compete for the grand prize vacation and many other prizes.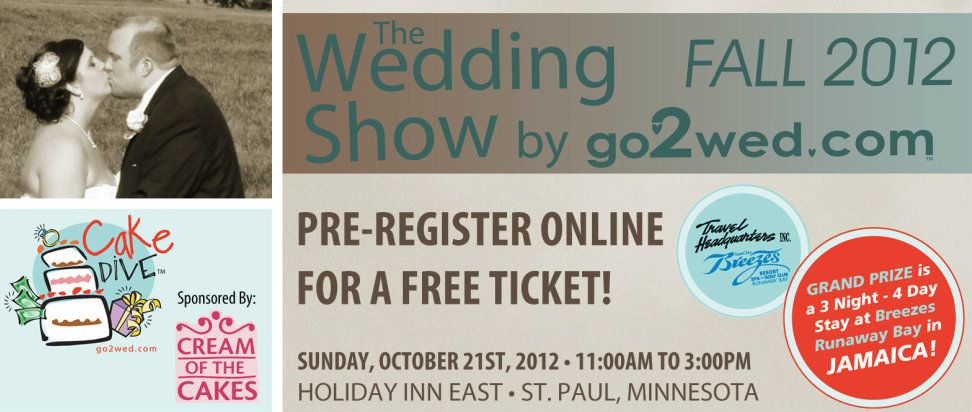 This entry was posted in